NBPA President Announces the Opening of the NBPA Charity League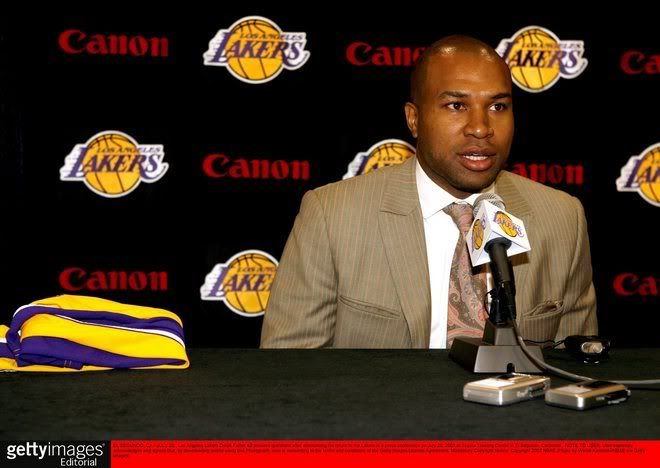 NBPA President, Derek Fisher announced the opening of a charity league after this year's playoffs. Proceeds will go to the foundations that the players in the league have. This will be the first time players from the NBA get a league that is independent from the management of the NBA itself. Fisher has revealed all the details of the league during the LA Lakers' press conference after their second bout with the Dwight Howard-led team, Orlando Magic.
The league, according to Fisher, will be a 32-team tournament from the players of the NBA. Each match will be played at Rucker Park in Manhattan, New York. Games will be held daily from 7am until 9pm. The champions will receive $50,000.
Teams will consist of three players: a center, a forward and a guard. The players signed up before the playoffs and garnered enough to hold the league. 32 centers, 32 forwards and 32 guards from the official list of the NBPA members. Each player that joined have donated $10,000 for the foundations and a percent for the association.
"The league only accepts players that spent their time, mostly on the bench. The maximum minutes per game that the player recieved last season should not exceed 21 minutes. Those that played 21MPG and below were invited to play in this league. Every player that you will see in this league have donated ten grand. You can really see the player's passion to charity with this tournament." Fisher stated.
Games will not be televised but can be watched over YouTube with copyright protection from the NBPA.
----------------------------------------
AKOKULIT'S CLIPBOARD
Games will be simmed using the Blacktop Mode. CPU vs. CPU
I have chosen the players that will join this tournament.
They have been randomly teamed by a random sampler.
The tournament bracket is also random.
I did not include star players in this league so matches will be unpredictable.
There will be a prediction game so we can see who's following this. If less than 3 responded, I'm less likely to continue.